About Us: Meet The Across The Pitch Hosts And Writers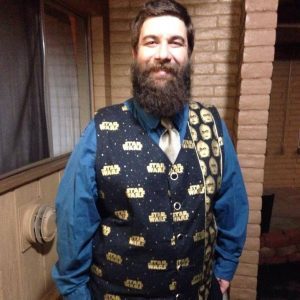 Phil Kennedy
CEO, Co-Founder, Co-Host, Editor-In-Chief, Producer
Phil Kennedy is a lifelong sports enthusiast and historian from Phoenix, Arizona. He follows everything from NASCAR, to baseball, American football, and of course soccer/association football. Phil currently works as a web designer in addition to his roles at Across The Pitch.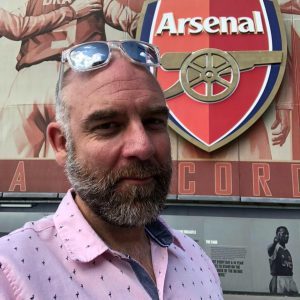 Arran Airs
COO, Co-Founder, Co-Host, Managing Editor
Arran Airs has had a love of association football/soccer since his childhood in Armidale, Australia, through his time living in London, England, to his current home in Phoenix, Arizona. He currently works in internet marketing in addition to his roles at Across The Pitch.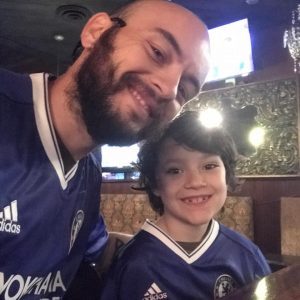 Matt Robards
Co-Host, Head of American Soccer Operations, Lead Analyst
Matt Robards is a played soccer all the way into college at Arizona Christian University. He is from Bullhead City Arizona, and currently lives in Phoenix. Matt is the New Generation Pastor at Resurrection Lutheran Church in addition to his roles at Across The Pitch.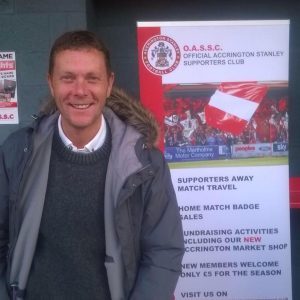 Darren Woodhead
Head of Print and Non-League Operations, English Correspondent
Darren Woodhead is from Accrington, England, and is the author of 5 books, his sixth is the 50 Years of Accrington Stanley, he founded the Accrington Stanley Memories FB group with over 1,400 members, and has written features for numerous magazines.
Mike Paolella
Staff Writer, World Leagues Specialist
I was born and raised in Cleveland, Ohio and have lived in the Valley of the Sun for 16 years. Football is my religion and I love the culture that comes with it. Being of Italian and Polish decent I watch a lot of Serie A and The Ekstraklasa. I am a member of the Banditos Ultras club and support Phoenix Rising FC.